About us
Fabric Fun Originals
has, by combining both Thai and Dutch skills, knowledge & backgrounds, been able to set up a great team that works partly in both Thailand and the Netherlands since 2007.
Our main goal is to find the best fitting (preferably handmade) products & accessories, while the local people can create an additional income for themselves. In order to offer these products to our clients against a good, but fair price, we try to keep our costs low and stay in close contact with our Thai suppliers / producers during both the order- & production process. Local Thai craftsmanship combined with Western influences results in beautiful products.
If you are looking for a reliable partner in Thailand that can purchase the goods you like, perform the quality control and will ship the products to your door, we are the company you are looking for. We can purchase existing products, but also look for producers that are able to produce your own designs.
Do not hesitate to contact us for more information.
We will be happy to service you !
Fabric Fun Originals Limited Partnership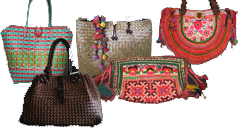 Tassen
Already made or made to order , there is a bag for every taste or budget. Do you have an idea ?
Contact us and we will find you your dream product !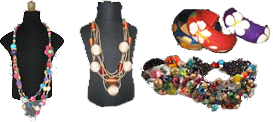 Sieraden
We can provide (hand made) jewellery, also by your own design.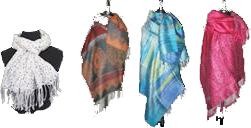 Scarfs
Beautiful hand woven scarfs made of silk or cotton. Affordable scarfs made of wool and/or synthetic materials.

Overige Producten
We can also provide you with bag decorations, keyrings, home & office accessories.
OTOP = The One Tambon One Product Project
Due to an economic crisis in many parts of the world, poverty has become a problem.
The Thai government has declared war on poverty. This has resulted in the One Tambon
One Product Project. In this project each community uses the local knowledge and skills to produce a great product that can be sold with the help of the government.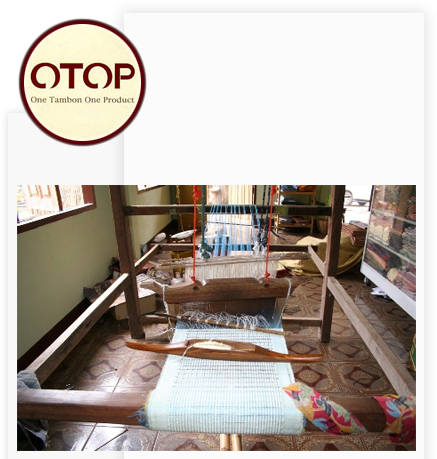 The philosophy behind the One Tambon One Product Project
1). Generate jobs and create income for the local community.
2). Strengthen the community by letting them work together for the same goal.
3). Promotion of local knowledge & skills.
4). Promote creativity in the community: product development inspired by their local life and culture.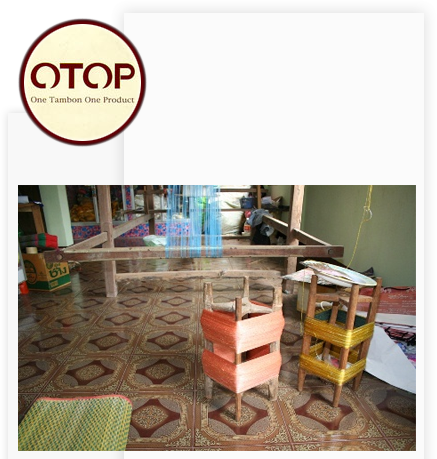 One of our producers is the OTOP participant Nern Sai Pattana Village by Mrs. Sirirat Parnraksa, this small village has organized all the women to join forces during the low season on the rice fields. These women are using their skills that they have learned from their mothers and will pass this on to their daughters. Their weaving skills & the hand-dyed process creates the most beautiful silk products such as scarfs, table linen, curtains, bed covers etc.
Fabric Fun Originals
Agneshove 67 2215 HS Voorhout
Mobiel NL : +31 6 45 01 70 66 Mobiel TH : +66 8 61 92 08 35

Email: info@fabricfunoriginals.nl
Email: fabricfunoriginals@hotmail.com
Priscilla ten Hoope
Mobile telephone NL : +31 (0) 6 - 45017066 (Dutch & English)
Mobile telephone TH : +66 (0) 86 - 1920835 (Dutch & English)
Skype name: priscilla2402
Khankaew Khankham (NokNoi)
Mobile telephone TH : +66 (0) 87 - 1901919 (Thai & English)
Mobile telephone TH : +66 (0) 85 - 6184483 (Thai & English)